Welcome to Personalized Presents
Get affordable, high-quality embroidery services for any item you can imagine. Our experts are here to bring your unique vision to life. Browse our options now and let's make your statement together!
Game On!
Browse our sports collections and get your gear customized today. From soccer to baseball, football to volleyball, we've got something for everyone. View the slides below and click which sport you want customized. Cant find your sport? No worries! Feel free to Contact us and we can work together to customize whatever gear you could want for this upcoming season.

Baseball
Softball
Soccer
Football
Volleyball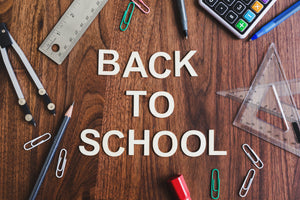 Affordable school apparel for all
At Personalized Presents, we are on a mission to make school apparel affordable for everyone. We believe that showing school spirit should be accessible to all, which is why we offer a range of customization options at prices that won't break the bank. But that's not all - we also have a strong commitment to supporting teachers and giving back to our community. A portion of every purchase goes towards supporting local schools and educational initiatives. Shop with us and join our mission of making a difference in our schools and communities!
Shop School Apparel Now
About The Owner
Anna is a stay at home mom, business entrepreneur, and the artist behind Personalized Presents. She began this company as a way to be with her family daily while doing something she loved to do! Anna serves a wide span of customers, from individuals searching for the perfect personalized item to companies needing embroidered logo shirts. There is nothing she can't do!